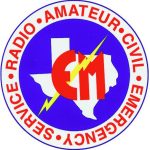 From the Texas Department of Public Safety…
The State of Texas, through the Governor's Division of Emergency Management, endorses the RACES program as an official resource of the State in support of Emergency or disaster operations. The Chief
of Division of Emergency Management has appointed a State RACES Radio Officer responsible for organizing and directing the State RACES program and for providing guidance to local governments to establish and operate local RACES programs.
This plan provides direction and guidance for both the State and Local governments to initiate and conduct RACES programs in accordance with established authority.
Texas Radio Amateur Civil Emergency Service (RACES) Plan and SOP

Interested in joining Texas RACES?
Complete both of these forms and email them to
Mike Miles <wd5efy AT arrl.net>
– or via US Mail –
904 Sherwood Rd
Lufkin, TX 75904
Texas State RACES Application
Texas State RACES Criminal History Disqualifiers
DO NOT MAIL THESE FORMS TO THE STATE, THEY WILL JUST FORWARD THEM TO MIKE AND TAKE LONGER TO PROCESS.
---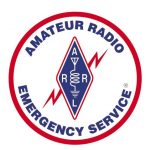 The Amateur Radio Emergency Service® (ARES) consists of licensed amateurs who have voluntarily registered their qualifications and equipment, with their local ARES leadership, for communications duty in the public service when disaster strikes.
For the latest info about ARES please visit ARRL's ARES page.
If you would like to join ARES, please complete the FSD-98: ARES Registration Form
This is the application form may be used to register for your local Amateur Radio Emergency Service group.  Once filled out, it should be submitted to your local ARRL Emergency Coordinator (EC).   Please check with your local EC for any possible additional pre-requisites or training that may be necessary for ARES membership and participation. Download the form here.
---
These are the FEMA ICS 213 Forms
ICS 213 (Print to fill by hand)
ICS 213 (This is a text file with instructions)
These are hybridized Versions of the ICS 213 modified for use as radio traffic.
RACES General Message Form (Print to fill by hand)
RACES General Message Fillable Form
---
Some useful info for Nacogdoches EmComm
Nacogdoches ARC  Communications Log (Print to fill by hand)
Scripts used for the weekly nets